This post contains affiliate links which means if you buy something via a link on this page, we'll get a small commission. This comes at no extra cost to you but it helps us to offset the costs of maintaining our blog.
Please note that many of these places we have visited personally or they have been recommended by one of the more seasoned travelers within our friends-and-family circle. As someone who was born and raised in Hawaii and then had the experience of being a transplant from the mainland as an adult with a spouse and children, we want to make sure that we recommend things we enjoy or would like to do ourselves. Thank you for your support!
The island of Hawaii – also known and referred to by most as, the Big Island, is the youngest and biggest of the islands that make up the Hawaiian island chain. The Big Island is practically double the size of all the other islands combined, that, in addition to the beautiful scenery, amazing landscapes and geography, volcanoes, and ocean activities available make this Hawaiian island an amazing place to visit and explore!
From active volcanoes to high mountain tundra, from tropical rainforests, to open grasslands, and rocky deserts, the island of Hawaii has a lot of different climates and landscapes for a tiny little island in the middle of the Pacific Ocean.
Fun Fact: The Big Island has an astonishing 4 out of 5 major climate zones found throughout the world (and 8 out of 13 subzones if you want to break it down even further!)
The Big lsland has two international airports located on opposite sides of the island: Ellison Onizuka Kona International Airport and Hilo International Airport. Although there are often shuttles that can take you from Kona airport to the major resorts in South Kohala, if you're planning to explore the Big Island at all, renting a car is your best bet. Whenever we've visited, we've been able to get around just fine in a regular rental car or mini-van – the roads are well-paved everywhere we've stopped.
For those thinking of visiting other parts of the island or looking to do a round-the-island trip, make sure you give yourself enough time to see everything you want to see, it seems like 8-12 hours is the norm but, in the past, while traveling with my parents, adult brothers, husband, and two small children, we left the hotel at 6 AM and didn't return until 9 PM.
If you don't feel like doing the drive yourself or you're not sure where to visit around the island, there are also guided tours available too! Either way, if you are prone to motion sickness, make sure you bring some medicine or motion bands because there are a few curvy roads.
For geographic and weather purposes, the Big Island is typically divided into six regions: Kona, Kohala, Hamakua, Hilo, Puna, and Ka'u. Also, similar to the other Hawaiian Islands, the Big Island is has a dry side (Leeward) and wet side (Windward) – Kona and Kohala are on the Leeward side and Hamakua, Hilo, Puna, and Ka'u are all on the Windward side. If you decide to do a road trip around the island, it's very obvious which side gets more rain! 😉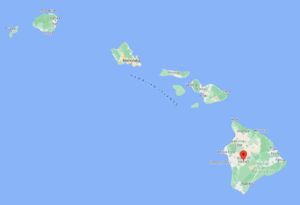 Kona: Kona is located on the leeward side of the island and is also where one of the two international airports on the Big Island is located. The Kona district includes almost 2/3rds of the west side of the island and it has everything from historic landmarks, National Historic Parks, resorts, coffee farms, beaches, and favorite snorkeling spots.
Kohala: North of Kona, at the northern tip of the Big Island, is Kohala. Because of the vastly different environments, Kohala is sometimes divided into South Kohala and North Kohala with South Kohala also being referred to as the Gold Coast due to the numerous five-star resorts in the area. Outside of the resort towns of South Kohala the area is dry, hot, and covered in old, black lava rock but past that the landscape shifts to the grassy rolling hills of North Kohala and paniolo (cowboy) country.
Hamakua Coast: Rounding the top of the island is Hamakua Coast on the windward side. Located on the northeastern side of the island, the Hamakua Coast is amazingly beautiful with incredible waterfalls, lush tropical rainforests, and gorgeous views of the rural landscape.
Hilo: Hilo is home to the Hilo International Airport and is also the oldest city in the Hawaiian Islands. Once, a bustling fishing and farming area, Hilo later played a big role in the commercial production of the local sugar cane industry in the nineteenth century and now thrives as a charming local town with museums, art galleries, unique shops, and restaurants.
Puna: Just south of Hilo, you have the Puna lies at the easternmost tip of the Big. Due to the fertile volcanic soil, Puna is known for the numerous farms growing fruit, flowers, macadamia nuts, and more. Parts of Puna were affected by recent volcanic activity in 2018 but currently, all volcanic activity as of 2021 has been within the Halemaʻumaʻu crater located in Hawai'i Volcanoes National Park.
 Kau: The largest and southernmost region of the Big Island, Kau is most famously known for Punalu'u Black Sand Beach. In addition, it is also home to Hawai'i Volcanoes National Park (pinch your nose, the closer you get to the park, the more you might smell the sulfur!) You'll also find hiking trails, coffee farms, macadamia farms, and cattle.
Weather
There are basically two main seasons throughout most of the Hawaiian Islands: a warm, drier "summer" season which usually lasts from April to November and a "winter" season which has slightly cooler temperatures and wetter weather. There is no "monsoon" season like in many tropical climates even though it tends to rain a little more in the winter, however, there is a Hurricane Season which is between June through November, with August and September being the most active months.
A bit more on hurricane season: Please note that although some years, it may seem like possible hurricanes keep coming to close the Hawaiian Islands, we actually have not been hit with a hurricane very often. In fact, since the 1950s, only five hurricanes have caused serious damage to the Hawaiian Islands: Hurricane Nina in 1957, Hurricane Dot in 1959, Hurricane Iwa in 1982, Hurricane Estelle in 1986, and Hurricane Iniki in 1992. It should also be mentioned that sometimes before the hurricanes reach the Hawaiian Islands they downgrade to tropical storms or depressions but these storms may still cause a lot of rain or flooding.
For the Big Island specifically, the weather is usually nice all year round, with the Leeward side being a little warmer and drier and the Windward side being cooler and rainier. If you're planning to stay in Kohala at or near one of the many resorts in the area, since the weather is almost always sunny with clear skies, perhaps, the best time to travel isn't impacted by the weather but instead on whether or not there are any good deals for the resorts?! LOL. That being said, the best time to visit the Big Island is often from later September through early November (after school starts but before the holidays begin). The second best time is usually in April and early May (to avoid the spring break crowd but before graduations begin and the school year ends).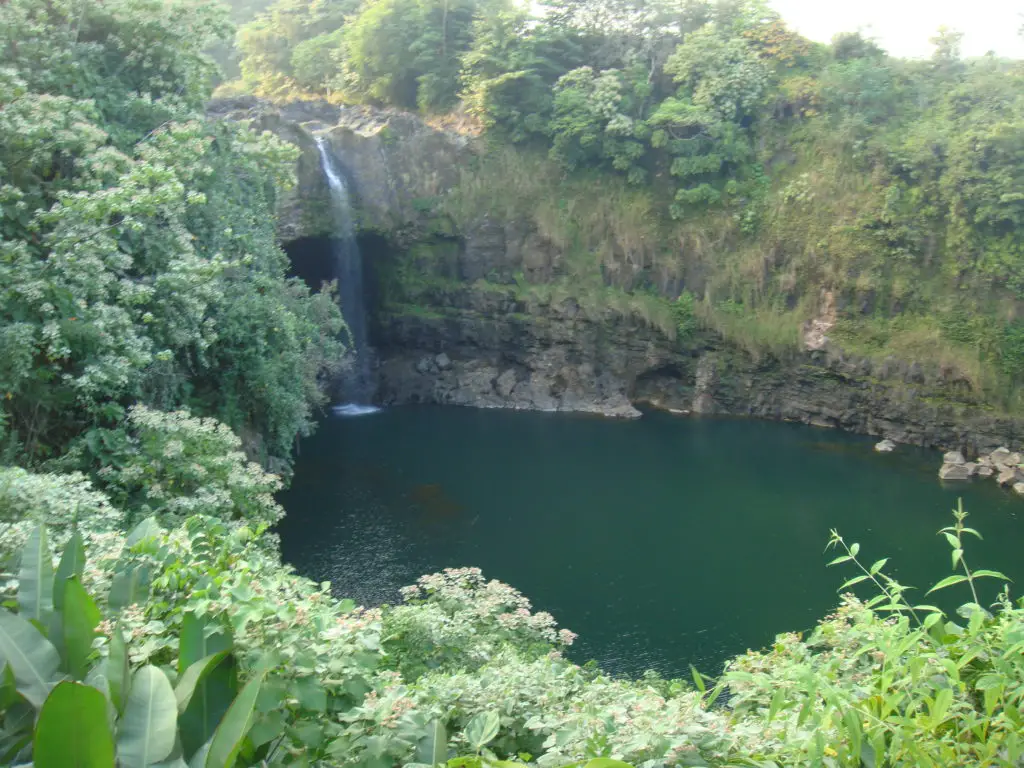 Other Facts about the Big Island (Hawaii)
Active volcanoes: There are five major volcanoes on the Big Island and two of the five volcanoes that formed the island are still active:  Kilauea and Mauna Loa. Even though both volcanoes are active; it doesn't mean they are always erupting. However, Kilauea is the most active with the most recent eruption occurring in 2021. Whether or not a volcano is erupting, I think it's still worth it to make a trip out to the Hawai'i Volcanoes National Park.
Ellison Onizuka: One of the astronauts from the fatal Challenger explosion in 1986 was Ellison Onizuka from the Big Island. In honor of his memory, the Kona International Airport was renamed the Ellison Onizuka Kona International Airport in January 2017.
Kama'ehuakanaloa: A baby island is forming…well has been forming for the last 400,000 years! Approximately 22 miles southeast of the Big Island, a seamount (or active submarine volcano) Kama'ehuakanaloa (previously named Lōʻihi Seamount) is forming about 975 miles below sea level. As the next new island for our Hawaiian chain, Kama'ehuakanaloa is expected to reach the surface in about 10,000 to 100,000 years. 🙂
Kamehameha the Great: Kamehameha I, also known as Kamehameha the Great founded and reigned as the first ruler of the Kingdom of Hawaii. He unified the Hawaiian Islands as one kingdom in 1810 and is believed to have been born in Waipio Valley in the North Kohala area.
Captain James Cook: A British explorer, Captain James Cook is most well-known for his documentation of his travels and expeditions throughout the Pacific Ocean – he spent twelve years sailing around Canada, along the coasts of North America, Australia, and New Zealand, Antarctica, and the Hawaiian Islands. He was recorded as the first European to set foot on the Hawaiian Islands.
Mauna Kea: From its base at the seafloor to its highest peak, Mauna Kea is the world's tallest mountain, even taller than Mount Everest.
Transportation: Hele-On is the public bus system on the Big Island and has approximately 12 routes with limited stops. Typically, the basic bus fare is $2.00 per person five and older with an additional fee of $1.00 per suitcase. As of February 28, 2022, it's possible that for an undisclosed time, the fare for Hele-On is free with no suitcase fees. Waived fees have also occurred in the past – from 2005 to 2011 – but I couldn't find out the terms of this new waiver so, please make sure to check before you travel if you're planning to use Hele-On as your primary mode of transportation while on the Big Island. There is a downside to this cheap/free transportation and that is, it seems like the routes are limited and the connection times are few and far between so it might be unreliable for people who have limited time while visiting the Big Island. Unfortunately, I have never used Hele-On during my trips to the Big Island, so I can't comment from personal experience.
For many tourists, renting a car will probably give you the most flexibility; however, I wanted to at least mention the alternative options as well so outside of car rental the other options are: Hele-On public bus system, Hele-On supported shared-taxi services, rental bikes, Uber and Lyft, as well as regular taxis.
For more information on accessing Hele-On public transportation services – the public bus, shared taxis, and rental bikes – please visit http://www.heleonbus.org/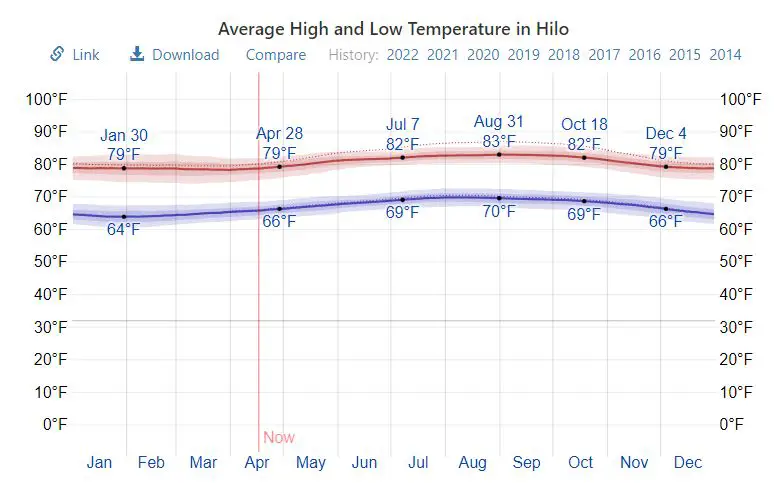 Basic things about the Hawaiian Islands:
The Basics: Hawaii is the 50th state in the United States. We use the US dollar, we are American citizens, and English is the most commonly spoken language in the Hawaiian Islands. We follow Hawaii Standard Time (GMT -10 hours); Hawaii does not observe Daylight Savings Time. Hawaii has a very ethnically diverse population with 22.9% White, 37.2% Asian, 10% Native Hawaiian and/or Pacific Islander, 1.6% Black, and 25.3% who classify as multi-racial.
Fun Fact: Hawaii is the only state with two official languages: English and Hawaiian. While the Hawaiian language is not as commonly spoken as English, be ready to see a large number of local street names, towns, restaurants, historic sites, and more with Hawaiian names.
Travel: When visiting Hawaii from another state or country, the U.S. Department of Agriculture requires a declaration form from each person arriving to Hawaii to comply with rules regarding uninspected plants and animals. There are also restrictions for carry-on luggage for certain fruits and vegetables, plants, and flowers between islands. Please check before boarding.
Please note: The primary reason for this is to protect the local ecosystems which are not always built to protect themselves from invasive pests, plants, and animals. At a minimum, the invasive pests are annoying and costly to remove, and in more severe cases, they can harm or destroy plants and animals native to the Hawaiian Islands. To date, hundreds of plant and animal species have gone extinct with hundreds more on Endangered Species lists.
 ***We are currently working on Best Hotels, Best Restaurants, and more lists!***