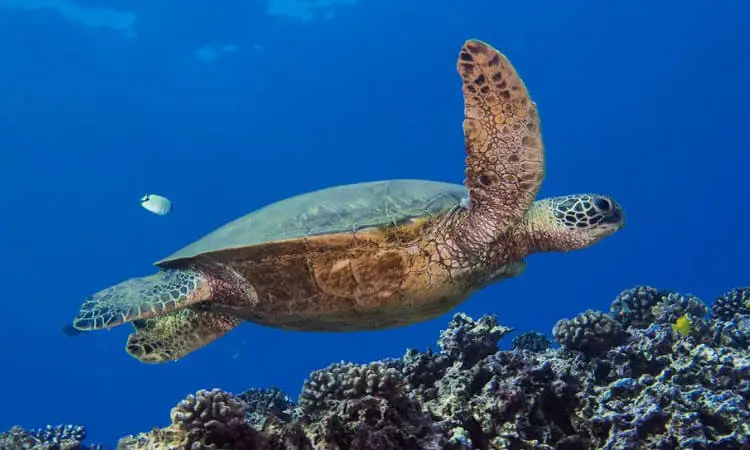 Hawaiian Diving Adventures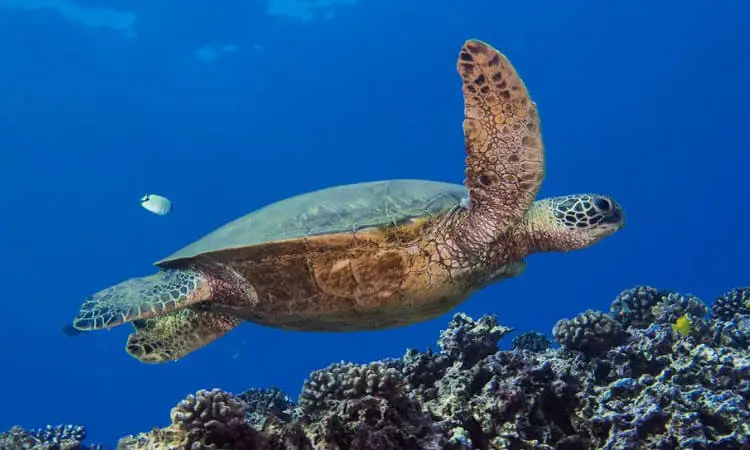 Hawaiian Diving Adventures has trips for all experience levels, from first-time beginner divers through advanced divers, divemasters, and instructors. Every day, we see spectacular colorful reefs, amazing shipwrecks; these dive sites are home to sea turtles, coral, and reef fish like the famous state fish: humu humu nuku nuku apua'a. If we are lucky, a dolphin, ray, or even a whale will swim by! Kilikina, our custom built dive boat, runs on locally sourced 100% bio-diesel, we are the only green boat on Oahu. We love the ocean and nature, it is our responsibility to minimize our impact and care of the environment.
Address
1125 Ala Moana Blvd.,
Honolulu, HI
---
Shallow Reef Dives and Introductory Dives
Whether you love longer dive times or have recently earned your diving certification, you'll appreciate our late morning trip to two shallow reefs. Photographers seeking more natural light revel in the picture perfect settings of this tour. Enjoy 2 boat dives to depths between 30 and 60 feet. Note: Price is for certified divers with own equipment Full equipment package available for extra $20 ($125 per diver total) Uncertified Diver price is $140 including all equipment
Daily at 10:30am
– 2 boat dives to Shallow Reefs, 30 – 60 feet deep
– You'll find tons of reef fish endemic to Hawaii, eels, octopuses, turtles, rays, even sharks!
– If you're not certified, join our Discover Scuba Diving program, where you'll learn the basics of diving before an instructor takes you out     in the ocean
– Bring a swimsuit, sunscreen, towel and waterproof camera
– Bring your own gear or let us provide it – select your preferred option at checkout
Deep and Shallow Dive
Tailored for advanced divers, our deep and shallow dive will take you to the most bewitching sites off the coast of Oahu. Check in at the Hawaiian Diving Adventures boat. We'll start with a dive to one of several wrecks, each with its own unique history. Because the wrecks are significantly farther from shore, we often see more pelagic fish, dolphins and—if we're lucky—whales! Then we'll do a second dive to a shallow reef about 40–60 feet deep.
Daily at 7:15am
– With an experienced enough group, we're able to guide you to more adventurous areas of the underwater world
– Wrecks are located significantly deeper than shallow reefs
– We require you to have done at least 25 dives before participating in this particular excursion
– Preferably, you should be certified in Advanced Open Water and have dived in the last year
– Bring swimsuit, sunscreen, towel and waterproof camera
– Bring your own gear. We can also provide a full gear package for an additional $20 per diver